Enroll for Early Acceptance
Remember the excitement of getting that acceptance letter from the college you really wanted to attend? Here's the updated equivalent. You'll want to enroll in TPI On Campus now to secure your spot. Then you can start packing—without worrying how to furnish the dorm.
June 26-29, 2022
Alexandria, VA
Tuition
Type
Early 
(ends May 13)
Standard 
(begins May 14)
AAP/APRP*
$2,195
$2,395
Direct Financial Institution*
$2,225
$2,425
Member
$2,295
$2,495
Nonmember
$2,695
$2,895
*Only current AAPs, APRPs and Direct FI Members in good standing may qualify for these rates.
Cancellation Policy
Registration cancellation requests will not be accepted via telephone and must be submitted in writing via email to meetings@nacha.org or fax (703) 713-1641. Refunds will be processed for the amount paid minus a $200 processing fee if the request is received on or before May 13, 2022. No refunds after May 13. Please ensure that you are registered at the proper rate type (e.g., Member/Nonmember, etc.). No refunds for rate adjustments due to improper selection of registration type will be made after June 10.
Vaccination Requirement
Nacha has adopted a "COVID-19 Vaccination Required" approach for all attendees at in-person meetings. In practice, this means that all individuals will have to demonstrate proof they are fully vaccinated, as defined by the CDC, to attend. According to the latest CDC guidelines, a person is considered fully vaccinated:
2 weeks after their second dose in a 2-dose series, such as the Pfizer and Moderna vaccines, or
2 weeks after a single-dose vaccine, such as Johnson & Johnson's Janssen vaccine.
Additionally, Nacha recommends all attendees comply with travel guidelines issued by the CDC when traveling to these meetings. Our rules and policies are subject to change. Learn more about Nacha's Code of Conduct for Events.
Lodging
All On Campus courses and networking activities will be held at the Westin Alexandria Old Town. Accommodations are not included with tuition fees.
These rates are available only for enrolled TPI students. You are responsible for reserving and paying for your own hotel room, and for making any changes or cancellations. We recommend making your reservations early, as availability is not guaranteed. The hotel does not provide shuttle service from any area airports.
Please note that any organization claiming to represent Nacha or the Payments Institute is not authorized to do so and should be reported via email to meetings@nacha.org.
Westin Alexandria Old Town
400 Courthouse Square
Alexandria, VA 22314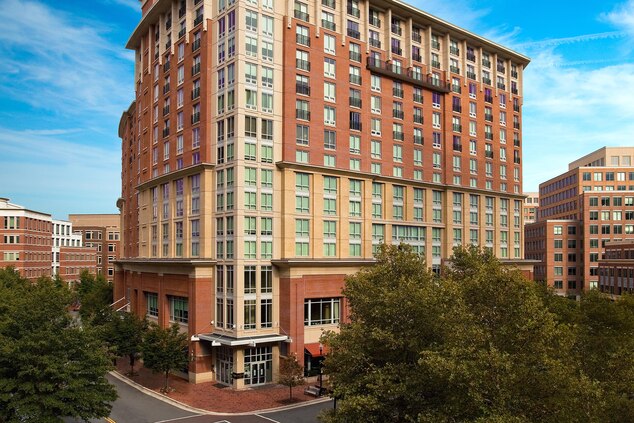 Group Room Block:
Nacha's Payments Institute 2022
Group Rate Available
June 25-30, 2022
Group Rate
$139 per room, per night, plus $22.80 taxes and fees (total $161.80 per night)
Last Day to Book:
May 27, 2022
Online
Phone

+1 703 253-8600

Parking

Only Valet parking, fee: $36 daily

Electric car charging stations: 2, Complimentary