Enroll Early & Save on Tuition
Maximize your tuition savings when you enroll through June 1!


July 16-19, 2023
Atlanta, GA


July 19-20, 2023
Atlanta, GA
TPI On Campus Tuition
---
Type
 
Early
(ends June 1)
Standard
(begins June 2)
AAP/APRP**
$1,695
$2,195
Direct FI Member/PA**
$1,925
$2,225
Member
$1,995
$2,295
Nonmember
$2,195
$2,695
Risk Retreat* Tuition
---
Type
 
Member
 
Nonmember
 
Risk Retreat Add On
$450
$550
Risk Retreat Only
$850
$950
*The new Risk Retreat is an optional event immediately following TPI On Campus. During checkout, you will have the option to add the Risk Retreat to your TPI On Campus enrollment for an additional fee. If you wish to attend only the Risk Retreat, register here.
**Only current AAPs, APRPs and Direct FI Members/PAs in good standing may qualify for these rates.
Cancellation Policy
Registration cancellation requests will not be accepted via telephone and must be submitted in writing via email to meetings@nacha.org. Refunds will be processed for the amount paid minus a $200 processing fee if the request is received on or before June 1, 2023. NO REFUNDS after June 1. Please ensure that you are registered at the proper rate and type (e.g., Member/Nonmember, etc.). No refunds for rate adjustments due to improper selection of registration type will be made after June 29, 2023. By registering, you agree to Nacha's Code of Conduct for Events. Our rules and policies are subject to change. 
Lodging
All TPI On Campus and Risk Retreat courses and networking activities will be held at the Emory Conference Center Hotel. Accommodations are not included with tuition fees.
These rates are available only for enrolled TPI On Campus students. You are responsible for reserving and paying for your own hotel room, and for making any changes or cancellations. Rooms must be guaranteed with a credit card. Cancel by 6 PM two days before arrival to avoid a fee equal to one night's room rate plus tax. Reservations should be made early, as availability is not guaranteed.
Please note that any organization claiming to represent Nacha or the Payments Institute is not authorized to do so and should be reported via email to meetings@nacha.org.
Emory Conference Center Hotel
1615 Clifton Rd
Atlanta, GA 30329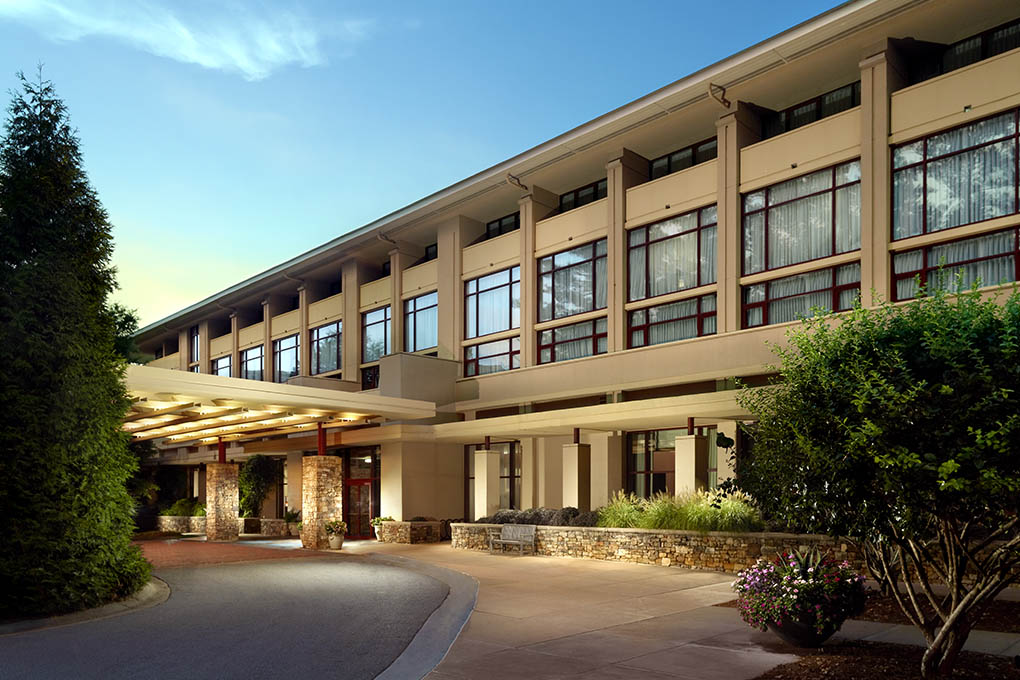 | | |
| --- | --- |
| Group Room Block | Nacha's Payments Institute 2023 |
| Group Rate Available | July 15-21, 2023 |
| Group Rate | $194 per room, per night, plus taxes and fees |
| Last Day to Book: | June 26, 2023 |
| Reserve Now | Book Online or call 1-800-933-6679 |
| Parking | Daily parking is included. Overnight guest room parking is $15.00 per car. |
Local Transportation & Airport Information
Public Transportation
MARTA serves the Emory Conference Center Hotel. From Hartsfield International Airport take MARTA to the Lindbergh Station. From Lindbergh take the #6 bus directly to the hotel. Visit MARTA. Emory Cliff Busses serve the University Monday through Friday from 5:30 AM until 7 PM. This transportation is complimentary.
Airport
Hartsfield-Jackson Atlanta International Airport (ATL) (14.8 miles)
Map, Transportation & Directions